Overview
Whatever you call it in your home, the traditional Jewish head covering is a way of acknowledging that Someone is above us all. Throughout the day and around the year, the child in this story is proud to have his yarmulke, kippah, coppel right where it belongs! Detailed, whimsical artwork will fascinate preschoolers.
The Yarmulke, Kippah, Coppel Book
Written and illustrated by Rivka Friedman
ISBN: 978-1-945560-25-5
Softcover / 28 pages / Ages 1-4 / List price 12.00
Available in paperback POD edition from Amazon.
Hardcover edition Published 1998: ISBN: 978-0-922613-87-8
Author Information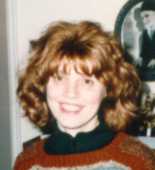 About the Author:
Rifka Friedman was born and raised in the Bronx. She received her undergraduate and masters degree in art education in New York City, and went on to study drawing and painting at the Ecole des Beaux Arts Fontainebleau in France. The illustrator credits her parents and the Bais Chana Institute in Minnesota for imbuing her with a love of Judaism. For over a decade "Morah Rifka," as she is known, has taught preschool at the Lubavitch Cheder in Minnesota. This is her first book for children.
Illustrator Information
See About the Author.