Overview
In this simple, joyous picture book, a young sister and brother share their enthusiasm for Kibud Av Va'eim.
Together, they count what they can do to fulfill this mitzvah from morning to night!
One — we do not make a peep
When our parents are asleep!
Two — we get dressed when they say,
Three — put toys back after play!
The beautiful illustrations include big bright numbers and scenes of warm and loving family life.
How do we honor our parents?  Let's all count the ways!
.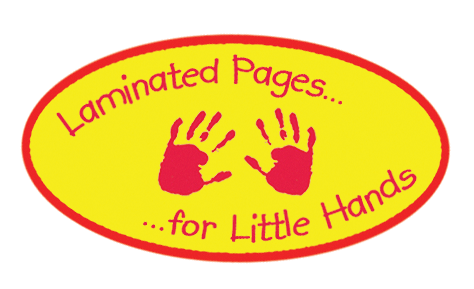 It's Called Kibud Av Va'eim – a story about honoring parents.
Written Dina Rosenfeld illustrated by Len Ebert
ISBN: 978-1-929628-78-0 / LCCN: 2014905856
Hardcover/ Pages 30 / Ages 2-5 / List Price $11.95
Publication Date: September 2014
Author Information
About the Author: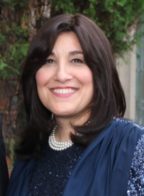 Dina (Devorah Leah) Rosenfeld was born and raised in Pittsburgh, Pennsylvania. She is the daughter of Emil and Rita Herman who imbued her with a love of good books and encouraged her writing from a very early age. Dina attended the Yeshiva Achei Tmimim through high school and continued her Jewish studies in New York at Beth Rivka Teachers' Seminary.
The author's first books were born of necessity. As a preschool Hebrew teacher, she simply could not find age-appropriate, full color picture books for her 4-year-old students and decided to create children's stories of her own.
The Very Best Place for a Penny and A Tree Full of Mitzvos were her first manuscripts to be accepted for publication thanks to the involvement of her husband, Shimon Aron Rosenfeld.
Dina went on to write numerous children's books. Modern-day stories such as Labels for Laibel, On the Ball, All About Us, A Chanukah Story for Night Number Three, and The Very Best Book published by Hachai Publishing are some beloved favorites.
Her tales from Biblical sources, such as A Little Boy Named Avram, Kind Little Rivka and Dovid the Little Shepherd are used by teachers and parents to bring Torah heroes and heroines alive for the very youngest children.
Mrs. Rosenfeld's books offer a variety of styles and sizes. She has collaborated with nine different artists and writes both in rhyme and in prose.
In addition to her own writing, Dina edits children's books and oversees their production from first draft through the final layout stage.
Due to the popularity of her work, certain titles have been translated into Portuguese, Russian, German and Italian. The author is gratified that her books are read and enjoyed in homes and classrooms around the world.
Dina Rosenfeld, a member of the Lubavitcher community lives in Crown Heights, Brooklyn, NY with her family.
Illustrator Information
About the Artist:
I love being an artist and feel very fortunate to have a career that I like.
I enjoy doing artwork for children's magazines, educational and trade publishing.
Over the years I have had many interesting projects, worked with great people, and met many delightful children.  I live outside Philadelphia, Pennsylvania, and share a studio with my wife, Chi, who is a watercolorist.