Overview
This beloved tale of a very special Chanukah birthday is back – with all new, full-color illustrations!
Re-released with new illustrations!
In this humorous rhyming story, a young boy named Matisyohu Dov Ber Chaim Tzvi dreams of making something far more exciting than plain birthday cake for his Chanukah birthday!  He's determined to make the world's biggest potato latke, all for himself.
Matisyohu's wacky adventure involves six hundred and nine potatoes, a cement mixing truck, a dump truck and the kitchen at the local hospital.
Along the way, the birthday boy realizes that sharing with others and cheering them up is really the greatest way to celebrate.
Just in time for Chanukah, this timeless classic will make a great Chanukah gift for a new generation of children and parents!

Delicious latke recipe included.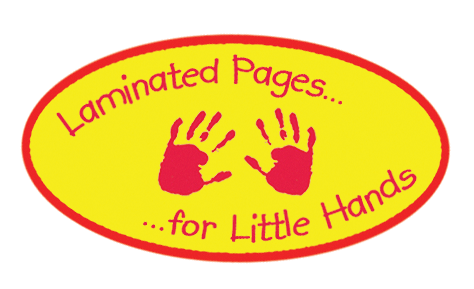 A Chanukah Story for Night Number Three
Written by Dina Rosenfeld, Illustrated by Vasilisa Romanenko and Vitaliy Romanenko
ISBN 978-1-929628-54-4 / LCCN: 2009932052
Hardcover /Second Edition / Ages 3-6 / List Price $13.95
Published Date;  November 2009
Author Information
About the Author: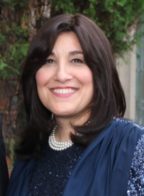 Dina (Devorah Leah) Rosenfeld was born and raised in Pittsburgh, Pennsylvania. She is the daughter of Emil and Rita Herman who imbued her with a love of good books and encouraged her writing from a very early age. Dina attended the Yeshiva Achei Tmimim through high school and continued her Jewish studies in New York at Beth Rivka Teachers' Seminary.
The author's first books were born of necessity. As a preschool Hebrew teacher, she simply could not find age-appropriate, full color picture books for her 4-year-old students and decided to create children's stories of her own.
The Very Best Place for a Penny and A Tree Full of Mitzvos were her first manuscripts to be accepted for publication thanks to the involvement of her husband, Shimon Aron Rosenfeld.
Dina went on to write numerous children's books. Modern-day stories such as Labels for Laibel, On the Ball, All About Us, A Chanukah Story for Night Number Three, and The Very Best Book published by Hachai Publishing are some beloved favorites.
Her tales from Biblical sources, such as A Little Boy Named Avram, Kind Little Rivka and Dovid the Little Shepherd are used by teachers and parents to bring Torah heroes and heroines alive for the very youngest children.
Mrs. Rosenfeld's books offer a variety of styles and sizes. She has collaborated with nine different artists and writes both in rhyme and in prose.
In addition to her own writing, Dina edits children's books and oversees their production from first draft through the final layout stage.
Due to the popularity of her work, certain titles have been translated into Portuguese, Russian, German and Italian. The author is gratified that her books are read and enjoyed in homes and classrooms around the world.
Dina Rosenfeld, a member of the Lubavitcher community lives in Crown Heights, Brooklyn, NY with her family.
Illustrator Information
About the Illustrators:
Vitaliy Romanenko was born in Russia.  He received his M.A. in Design at the St. Petersburg University of Art and Design.  Since immigrating to the United States with his family, Vitaliy has worked as a computer artist on graphic projects and has illustrated a number of books including Once Upon A Time and Way Too Much Challah Dough for Hachai Publishing.
Vasilisa Romanenko moved to the U.S. with her parents when she was 7 years old. She is currently attending the Fashion Institute of Technology, where she is pursuing a Bachelor's degree in illustration. Her main areas of focus are fashion illustration and children's book illustration. A Chanukah Story for Night Number Three is her second children's book, illustrated in collaboration with her father, Vitaliy.