Overview
A preschool child's book about the parts of the body from a Jewish point of view. It's fun to explore the mitzvos that every child can do… from head to toe!
New illustrations!
Why do we have hands and feet, eyes and ears?
 To do mitzvos, of course!
 Hashem's world was not complete until He made people with "…feet that can run very fast to help a friend… hands to open the door for a guest… ears for listening to a mother and father"… and so much more!
Delightfully written and re-issued with fresh, colorful illustrations, All About Us gives children of all ages a new perspective on different parts of the body.

All About Us
Written by Dina Rosenfeld illustrated by Patti Argoff
ISBN: 978-1-929628-45-2 / LCCN: 2008930001
Hardcover/ Laminated pages / 32 pages / Ages 3 – 6 / List Price $11.95
Publication Date:  First edition March 1989 / Second edition January 2009
Author Information
About the Author: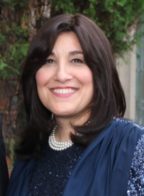 Dina (Devorah Leah) Rosenfeld was born and raised in Pittsburgh, Pennsylvania. She is the daughter of Emil and Rita Herman who imbued her with a love of good books and encouraged her writing from a very early age. Dina attended the Yeshiva Achei Tmimim through high school and continued her Jewish studies in New York at Beth Rivka Teachers' Seminary.
The author's first books were born of necessity. As a preschool Hebrew teacher, she simply could not find age-appropriate, full color picture books for her 4-year-old students and decided to create children's stories of her own.
The Very Best Place for a Penny and A Tree Full of Mitzvos were her first manuscripts to be accepted for publication thanks to the involvement of her husband, Shimon Aron Rosenfeld.
Dina went on to write numerous children's books. Modern-day stories such as Labels for Laibel, On the Ball, All About Us, A Chanukah Story for Night Number Three, and The Very Best Book published by Hachai Publishing are some beloved favorites.
Her tales from Biblical sources, such as A Little Boy Named Avram, Kind Little Rivka and Dovid the Little Shepherd are used by teachers and parents to bring Torah heroes and heroines alive for the very youngest children.
Mrs. Rosenfeld's books offer a variety of styles and sizes. She has collaborated with nine different artists and writes both in rhyme and in prose.
In addition to her own writing, Dina edits children's books and oversees their production from first draft through the final layout stage.
Due to the popularity of her work, certain titles have been translated into Portuguese, Russian, German and Italian. The author is gratified that her books are read and enjoyed in homes and classrooms around the world.
Dina Rosenfeld, a member of the Lubavitcher community lives in Crown Heights, Brooklyn, NY with her family.
Illustrator Information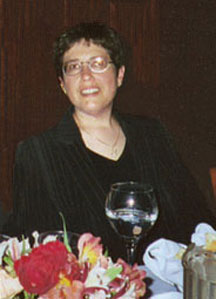 About the Artist:
Patti Argoff received a BFA from The School of Visual Arts in 1981, but actually was drawing long before that- she was drawing before she could talk. At least that's what her mother claims. Patti works in traditional watercolor on paper. Her paintings of animals, subjects in historical costume, kids and family situations have a lively animated quality, while paying close attention to detail and often with a wink of humor.
When she's not drawing and painting, Patti enjoys working in stained glass and is involved in fostering and re-homing stray or abandoned Chihuahuas. She also teaches a class in painting in watercolors for adults through a local high school's continuing education program.
Patti has illustrated numerous books, including, Miller the Green Caterpillar (2004 River Road Press), Happy Birthday To Me (2006 Hachai Publishing) and Mitzvah Guess Who? (2020 Hachai Publishing).