Overview
AJL Notable Book for Younger Readers:
When a young brother and sister walk through the Old City of Yerushalayim on their way to the Kosel, parents will want their young children to "walk" along!
In simple, poetic language, The Waiting Wall describes the beauty of the Kosel in every detail… the ancient stones, the plants and birds that find shelter there… and the many people who sway in tefillah, "like trees in the wind."
Why do some people have tears in their eyes?  Why are there little papers stuffed into the cracks between the stones?  What used to be here many years ago?
The Waiting Wall is a book to be experienced, not just read.  It is a special journey to one of the most special places on earth.
The Waiting Wall
Written by Leah Braunstein Levy, illustrated by Avi Katz
ISBN: 978-1-945560-58-3
Softcover / Pages 26 / Ages 3-6 / List price $12.00
Available in paperback POD edition from Amazon.
Hardcover edition – Published 2009: ISBN: 978-1-929628-49-0 / LCCN: 2009927317
Author Information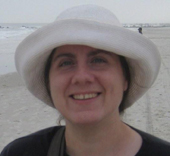 About the Author:
Leah Braunstein Levy has been writing and editing ever since she learned to read. After graduating from Bais Yaakov, Leah received her B.A. from Touro College, and has worked as a copyeditor for, among others, Random House Publishing Company. Her previous work has appeared in several publications, including Highlights for Children. She has also worked as a freelance editor for some fascinating Torah scholars. The Waiting Wall is her first book for children.
Illustrator Information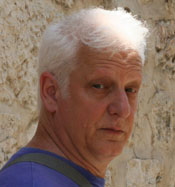 About the Artist:
Avi Katz was born in Philadelphia in 1949. He studied at UC Berkeley and immigrated to Israel in 1970, where he has lived and worked ever since. The artist
graduated from Bezalel in Fine Arts, and became a member of Agudat Hatzayarim (Artists' Guild), AKI (Israel Caricaturists' Guild), Illustrators' Association,
and Association of Science Fiction Artists.
The illustrator of over 100 books, Avi has produced impressive body of award-winning work. Seven of his books received the Ze'ev Prize, and four are
IBBY-Andersen honor winners. The Waiting Wall is his first book for Hachai Publishing.