Overview
I Have a Jewish Name is a colorful, joyful celebration of every child's beautiful Jewish name! Within the artwork and the inside covers, over 170 different names are featured, and there's a bookplate with a space for a child to write his or her own.
Some names are long; some are short.  Some are in Hebrew; others in Yiddish.  Some children are named for Jewish heroes and heroines of long ago, while others are named for beloved grandparents, great Jewish leaders and scholars, or important positive traits.
"Is your name in the Torah,
A famous name of old?
Does your name have a story
That you like to be told?"
This sweet picture book explains how every Jewish name is inspired by the parents' ruach hakodesh, is given at an aliyah to the Torah or at a bris, and is connected to the deepest part of a person… the neshama. With eye-catching illustrations and lovely rhymes, I Have a Jewish Name will encourage young children to learn more about the meaning and importance of their Jewish names.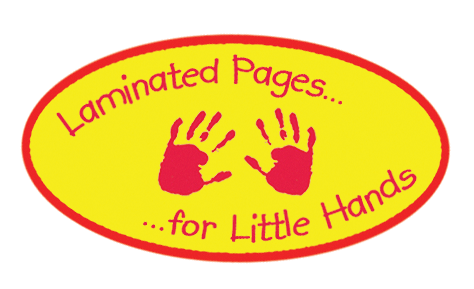 I Have a Jewish Name
By Rochel Vorst illustrated by Dena Ackerman
ISBN: 978-1-945560-21-7 / LCCN: 2019940446
Hardcover / Laminated pages / Ages 2-5 / List Price $11.95
Publication Date; February 2020
Author Information
About the Author:
Rochel Groner Vorst was raised in Charlotte, NC, where from a very young age she assisted her parents in their work of imparting a love of Judaism to others. Rochel attended the Yeshiva High School in Pittsburgh where she won a citywide Holocaust poetry contest. She then went on to study in The Lubavitch Teacher's Seminary of UK, and began her career as a kindergarten teacher in the Charlotte Jewish Day School. Rochel temporarily lives in the Crown Heights community of Brooklyn with her husband Menachem, waiting to fulfill their life-long dream of moving to a community to help strengthen Judaism.
Illustrator Information
About the Artist:
Dena Ackerman grew up in Los Angeles, where she was drawing pictures and devouring books from a young age. Dena has illustrated numerous picture books and chapter books, works as a fine artist, and teaches drawing and painting in Ramat Beit Shemesh, where she currently lives.
Review
AJL News and Reviews September/October 2020
Vorst, Rochel. I Have a Jewish Name. Illustrated by Dena Ackerman. Brooklyn: Hachai, 2020. 28 pp. $10.95. (9781945560217). Gr. K-3. The name given to a child by his parents identifies and defines who he is. Names may be short or long, Hebrew or perhaps Yiddish in origin, given to honor a parent, grandparent, or other important family member, or of a great Jewish leader, Biblical personality, or scholar or even to emphasize a specific personality trait. Some will give their children multiple names to honor more than one special person. It is typical that at a circumcision (bris milah) for a boy or a naming ceremony for a baby girl that the baby's parents will share how they came to choose the particular name and the relevance to their family history, along with their hopes and dreams for the newborn baby. The laminated pages are filled with over 170 different names, some written in Hebrew script and others in English letters. The brief story is told in catchy rhymes and encourages pride in our Jewish names. While the artwork and approach are focused on the Orthodox community, this special message will resonate with all Jewish families. Knowledge and comfort with traditional customs and Jewish law will be helpful in understanding the process of naming a Jewish child. Rachel K. Glasser, retired librarian, Teaneck, NJ