Overview
King David founded the city of Jerusalem and made it his capital.
In this telling of the story based on the Midrash, we meet Dovid as a young shepherd before he was chosen to be King. His tender care of every single sheep proved that he had one of the necessary qualities to be King of Israel.
Dovid's sensitivity helps him solve the question of why the baby sheep would not eat the grass. With a little ingenuity and a lot of compassion Dovid finds the answer.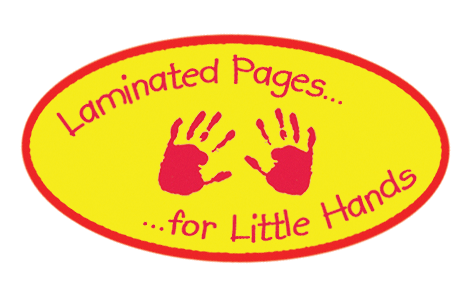 Dovid The Little Shepherd
by Dina Rosenfeld illustrated by Ilene Winn-Lederer
ISBN:  978-0-922613-67-0 / LCCN:  94-77373
Hardcover 32 pages / Ages 2-5 / List Price $11.95
Publication Date; March 1996
Also in this series, A Little Boy Named Avram, Kind Little Rivka and Dovid the Little Shepherd.
Author Information
About the Author: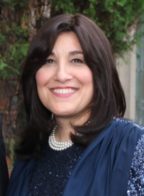 Dina (Devorah Leah) Rosenfeld was born and raised in Pittsburgh, Pennsylvania. She is the daughter of Emil and Rita Herman who imbued her with a love of good books and encouraged her writing from a very early age. Dina attended the Yeshiva Achei Tmimim through high school and continued her Jewish studies in New York at Beth Rivka Teachers' Seminary.
The author's first books were born of necessity. As a preschool Hebrew teacher, she simply could not find age-appropriate, full color picture books for her 4-year-old students and decided to create children's stories of her own.
The Very Best Place for a Penny and A Tree Full of Mitzvos were her first manuscripts to be accepted for publication thanks to the involvement of her husband, Shimon Aron Rosenfeld.
Dina went on to write numerous children's books. Modern-day stories such as Labels for Laibel, On the Ball, All About Us, A Chanukah Story for Night Number Three, and The Very Best Book published by Hachai Publishing are some beloved favorites.
Her tales from Biblical sources, such as A Little Boy Named Avram, Kind Little Rivka and Dovid the Little Shepherd are used by teachers and parents to bring Torah heroes and heroines alive for the very youngest children.
Mrs. Rosenfeld's books offer a variety of styles and sizes. She has collaborated with nine different artists and writes both in rhyme and in prose.
In addition to her own writing, Dina edits children's books and oversees their production from first draft through the final layout stage.
Due to the popularity of her work, certain titles have been translated into Portuguese, Russian, German and Italian. The author is gratified that her books are read and enjoyed in homes and classrooms around the world.
Dina Rosenfeld, a member of the Lubavitcher community lives in Crown Heights, Brooklyn, NY with her family.
Illustrator Information
About the Artist:
A native of Chicago, Ilene Winn-Lederer attended the Museum School of the Art Institute of Chicago and the Chicago Academy of Fine Arts.  A former adjunct professor of illustrations at Carnegie-Mellon University, she continues to create original illustrations for many editorial and advertising clients.  Ilene is also well known for her solo exhibitions of unique Judaic imagery and limited edition lithographs inspired by Torah, Midrash and Hebrew legend.  She maintains a studio in Pittsburgh, PA, where she happily balances work, family and a love of learning.