Overview
The famous tale from the Midrash of how our forefather Avram, at the early age of three, discovered the existence of the one, true G-d. Avram realizes that the sun is not Hashem and the moon is not Hashem. Follow him as he discovers the true Creator of the world!
A charming story from the Midrash beautifully illustrated.  Includes background notes for parents/teachers.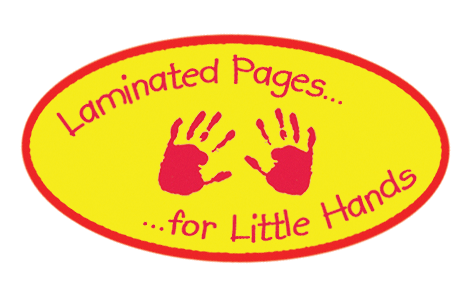 A Little Boy Named Avram
by Dina Rosenfeld illustrated by Ilene Winn-Lederer
ISBN:  978-0-922613-08-3 / LCCN:  93236925
Hardcover 32 pages / Ages 2-5 / List Price $11.95
Publication Date; June 1989
Also in this series, A Little Girl Named Miriam, Kind Little Rivka and Dovid the Little Shepherd.
Let's go "Beyond the Book" with A Little Boy Named Avram.
by Rita Herman
Little Greats is a series of books based on the early lives of Abraham, Rebecca, King David and Miriam.  To be "little and great" at the same time might give our children a different way of viewing themselves. Parents have a golden opportunity to build self esteem in their own children as they read these biblical accounts of children who later become the leaders of a nation, and the personalities that change the destiny of the world!  Going beyond the book, we engage our children that to be little in size does not mean they can't also be extraordinary!  Little Abraham, a prodigy, recognized, at the early age of three, the existence of one Creator.  He came to this knowledge based on observation and logical thought.  The boy simply could not find anything in the world that functioned independently.  The earth could not be divine, as it depended on the sky for rain.  The most imposing object in the sky, the sun, functioned only in the daylight hours, while the moon shone only at night. In the end, by recognizing the regular rhythm of night and day, the seasons and other natural phenomena, Avram (Abraham) reasoned that a superior intelligence controlled it all.
The world is open for us to find truths too. Stoves are hot and broken glass is sharp, blocks built too high fall, soap washes away dirt, and when it's dark, it's hard to see.  Babies grow to be big people.  When a ball drops, it falls, and oranges never become apples.  Through deductive logic, you and your children can find out the truths at their developmental and experiential level.  This is the foundation on which a sense of trust and security is ultimately based– that through developing "an eye that really sees and a ear that really hears" we build a trust in the laws of the natural world that G-d created.
Children have no problem in trusting that Hashem (G-d) is everywhere.  They are closer to the truth than we are with our adult minds.  But given that, we too still trust that snow will melt, that  leaves will decay and that a small acorn will become a great oak!   Going beyond the book with little Avram means getting in touch with all that we take for granted and again getting excited about the wonder of it all.
Author Information
About the Author: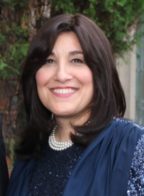 Dina (Devorah Leah) Rosenfeld was born and raised in Pittsburgh, Pennsylvania. She is the daughter of Emil and Rita Herman who imbued her with a love of good books and encouraged her writing from a very early age. Dina attended the Yeshiva Achei Tmimim through high school and continued her Jewish studies in New York at Beth Rivka Teachers' Seminary.
The author's first books were born of necessity. As a preschool Hebrew teacher, she simply could not find age-appropriate, full color picture books for her 4-year-old students and decided to create children's stories of her own.
The Very Best Place for a Penny and A Tree Full of Mitzvos were her first manuscripts to be accepted for publication thanks to the involvement of her husband, Shimon Aron Rosenfeld.
Dina went on to write numerous children's books. Modern-day stories such as Labels for Laibel, On the Ball, All About Us, A Chanukah Story for Night Number Three, and The Very Best Book published by Hachai Publishing are some beloved favorites.
Her tales from Biblical sources, such as A Little Boy Named Avram, Kind Little Rivka and Dovid the Little Shepherd are used by teachers and parents to bring Torah heroes and heroines alive for the very youngest children.
Mrs. Rosenfeld's books offer a variety of styles and sizes. She has collaborated with nine different artists and writes both in rhyme and in prose.
In addition to her own writing, Dina edits children's books and oversees their production from first draft through the final layout stage.
Due to the popularity of her work, certain titles have been translated into Portuguese, Russian, German and Italian. The author is gratified that her books are read and enjoyed in homes and classrooms around the world.
Dina Rosenfeld, a member of the Lubavitcher community lives in Crown Heights, Brooklyn, NY with her family.
Illustrator Information
About the Artist:
A native of Chicago, Ilene Winn-Lederer attended the Museum School of the Art Institute of Chicago and the Chicago Academy of Fine Arts. A former adjunct professor of illustrations at Carnegie-Mellon University, she continues to create original illustrations for many editorial and advertising clients. Ilene is also well known for her solo exhibitions of unique Judaic imagery and limited edition lithographs inspired by Torah, Midrash and Hebrew legend. She maintains a studio in Pittsburgh, P A, where she happily balances work, family and a love of learning.