Overview
Yossi and Laibel Make a Friend (adapted from On the Ball)
So many parents can't wait to introduce their little ones to Yossi and Laibel. And, now, they don't have to wait at all!
Perfect for babies 6 months and up, Yossi and Laibel Make a Friend is a sturdy board book adapted from the beloved full length story, On the Ball. Shorter, simpler rhymes and the same remarkable illustrations tell a story of friendship and inclusion that very young children will want to look at and listen to again and again! A perfect Chanukah gift for the littlest children in your life.
Make sure to look for all the other titles in the board book series:
Yossi and Laibel Learn to Share, (adapted from Labels for Laibel)
Yossi and Laibel Learn to Help (adapted from Hot on the Trail)
Yossi and Laibel's Shabbos Surprise (adapted from Peanut Butter and Jelly for Shabbos)
Yossi and Laibel Make a Friend
Written by Dina Rosenfeld illustrated by Norman Nodel
ISBN: 978-1-945560-18-7
Board book 14 pages / Ages 0-3 / List Price $6.95
Publication Date; November 2019
Author Information
About the Author: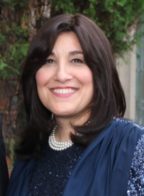 Dina (Devorah Leah) Rosenfeld was born and raised in Pittsburgh, Pennsylvania. She is the daughter of Emil and Rita Herman who imbued her with a love of good books and encouraged her writing from a very early age. Dina attended the Yeshiva Achei Tmimim through high school and continued her Jewish studies in New York at Beth Rivka Teachers' Seminary.
The author's first books were born of necessity. As a preschool Hebrew teacher, she simply could not find age-appropriate, full color picture books for her 4-year-old students and decided to create children's stories of her own.
The Very Best Place for a Penny and A Tree Full of Mitzvos were her first manuscripts to be accepted for publication thanks to the involvement of her husband, Shimon Aron Rosenfeld.
Dina went on to write numerous children's books. Modern-day stories such as Labels for Laibel, On the Ball, All About Us, A Chanukah Story for Night Number Three, and The Very Best Book published by Hachai Publishing are some beloved favorites.
Her tales from Biblical sources, such as A Little Boy Named Avram, Kind Little Rivka and Dovid the Little Shepherd are used by teachers and parents to bring Torah heroes and heroines alive for the very youngest children.
Mrs. Rosenfeld's books offer a variety of styles and sizes. She has collaborated with nine different artists and writes both in rhyme and in prose.
In addition to her own writing, Dina edits children's books and oversees their production from first draft through the final layout stage.
Due to the popularity of her work, certain titles have been translated into Portuguese, Russian, German and Italian. The author is gratified that her books are read and enjoyed in homes and classrooms around the world.
Dina Rosenfeld, a member of the Lubavitcher community lives in Crown Heights, Brooklyn, NY with her family.
Illustrator Information
About the Artist: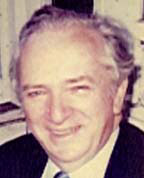 Jewish children lost a dear friend on February 25, 2000, with the demise of Norman (Nochem Yeshaya) Nodel, noted artist and illustrator of children's books and magazines.
The son of an Orthodox Rabbi, Mr. Nodel began his illustrious career as a field artist in the army, drawing military maps during World War II. Serving with the United States forces in Europe, he won medals for his courage, and helped in the liberation of Europe from German fascism.
After the war, he pursued a successful career as an artist in a variety of styles, notably illustrating the famous Classics Illustrated series in the '50s, and working on a number of projects for large publishing companies.
During the last twelve years of his life, Mr. Nodel devoted a major amount of his time and energy to illustrating books and magazines specifically for Jewish children, which gave him great pleasure and satisfaction.
Mr. Nodel began working in the Jewish market in 1988, when he started illustrating for Tzivos Hashem and The Moshiach Times. After completing the popular "Labels for Laibel" for Hachai Publishing, Norman's talent was quickly recognized and in great demand by almost every major Judaica publisher:
His talent literally "cornered the market," to the extent that there can hardly be an affiliated Jewish child today who is not familiar with his work. One might well say that Mr. Nodel raised and educated in his own way, a whole generation of Jewish children, with his work appearing virtually all over the world, in America, Europe, Israel, Russia, Australia, and South America. He was a truly special person, whose gentle wit and elegant charm are reflected in the graceful strokes of his drawings. In all his work, one sees the same qualities of modesty, pride in being Jewish, and warmth and affection for others, together with a unique elegance of style, integrity, and even a nobility of character.
He was a living example of derech eretz and respect for others. He treated everyone who came to him as if they were the only one he worked for, and as a result, everyone felt that he belonged solely to them.
He loved to joke around, and always liked to have the last pun. And his gentle wit showed in his artwork too, such as in the "What's wrong with this?" picture, that shows a goat eating a succa, and a fish taking a casual stroll with an upside down cane.
Mr. Nodel worked to the last day of his life, and despite crippling arthritis, he never complained, but rather always put himself out to meet deadlines for all those who counted on him.
"I've never let you down," he would say to clients who were worried about a deadline. And he never did.
He will be sorely missed by family, friends, and scores of clients who all became his friends, and Jewish children everywhere.