Overview
What Else Do I Say?
A Lift-the-Flap Book
Children love interactive surprises… and that's why they'll love lifting the flaps to find out what to say in so many different situations.
It's fun to visit someone's house
And every time I go
The first thing that I always do
Is smile and say  ….. "Hello."
Children will discover: what to say when greeting someone new… what to say when someone shares a toy… what to say before going to sleep.
Bright, cheerful illustrations will interest even the youngest children.
What Else Do I Say?
Written by Malky Goldberg Illustrated by Patti Argoff
ISBN: 978-1-929628-34-6 / LCCN: 2006937699
Hardcover / Ages 1-3 / List price $11.95
Publication Date;  May 2007
Titles in this series:
Bracha Guess Who? Chanukah Guess Who? Mitzvah Guess Who? Pesach Guess Who? Purim Guess Who? Rosh Hashana, Yom Kippur Guess Who? Shabbos Guess Who? Shavuos Guess Who? Sukkos Guess Who?  What Do I Say? What Else Do I Say?
Author Information
Ariella Stern currently lives in Israel with her husband and family. She enjoys writing as well as teaching her amazing students.
Illustrator Information
About the Artist: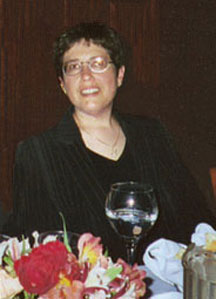 Patti Argoff received a BFA from The School of Visual Arts in 1981, but actually was drawing long before that- she was drawing before she could talk. At least that's what her mother claims. Patti works in traditional watercolor on paper. Her paintings of animals, subjects in historical costume, kids and family situations have a lively animated quality, while paying close attention to detail and often with a wink of humor.
When she's not drawing and painting, Patti enjoys working in stained glass and is involved in fostering and re-homing stray or abandoned Chihuahuas. She also teaches a class in painting in watercolors for adults through a local high school's continuing education program.
Patti has illustrated numerous books, including Miller the Green Caterpillar (2004 River Road Press), Happy Birthday To Me (2006 Hachai Publishing) and Mitzvah Guess Who? (2020 Hachai Publishing).