Overview
Boxes, baskets, bottles and coins come in different shapes and sizes …but what is the very best use for all these objects?
Coins in the meter,
Coins to buy candy,
And coins in the phone for a call,
but…
The coins that go to tzedakah,
Are the very best coins of all!
The Very Best Book selects familiar items that a child sees every day like: boxes for cereal, coins for candy, water in raindrops, bottles of soda and then shows how these same objects can be used for mitzvos. The box is an esrog box, coins are for tzedakah, water in the washing cup, and a bottle of wine for kiddush. Ordinary everyday things used in a special Jewish way.
Bright, vibrant full color illustrations by a brilliant new artist, bring each item and every page to life.
The Very Best Book
By Dina Rosenfeld, illustrated by Vitaliy Romanenko
ISBN: 978-0-922613-76-2 / L.C. 96-78255
Hardcover /32 Pages / Ages 2-5 / Price $12.95
Author Information
About the Author: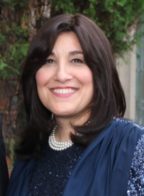 Dina (Devorah Leah) Rosenfeld was born and raised in Pittsburgh, Pennsylvania. She is the daughter of Emil and Rita Herman who imbued her with a love of good books and encouraged her writing from a very early age. Dina attended the Yeshiva Achei Tmimim through high school and continued her Jewish studies in New York at Beth Rivka Teachers' Seminary.
The author's first books were born of necessity. As a preschool Hebrew teacher, she simply could not find age-appropriate, full color picture books for her 4-year-old students and decided to create children's stories of her own.
The Very Best Place for a Penny and A Tree Full of Mitzvos were her first manuscripts to be accepted for publication thanks to the involvement of her husband, Shimon Aron Rosenfeld.
Dina went on to write numerous children's books. Modern-day stories such as Labels for Laibel, On the Ball, All About Us, A Chanukah Story for Night Number Three, and The Very Best Book published by Hachai Publishing are some beloved favorites.
Her tales from Biblical sources, such as A Little Boy Named Avram, Kind Little Rivka and Dovid the Little Shepherd are used by teachers and parents to bring Torah heroes and heroines alive for the very youngest children.
Mrs. Rosenfeld's books offer a variety of styles and sizes. She has collaborated with nine different artists and writes both in rhyme and in prose.
In addition to her own writing, Dina edits children's books and oversees their production from first draft through the final layout stage.
Due to the popularity of her work, certain titles have been translated into Portuguese, Russian, German and Italian. The author is gratified that her books are read and enjoyed in homes and classrooms around the world.
Dina Rosenfeld, a member of the Lubavitcher community lives in Crown Heights, Brooklyn, NY with her family.
Illustrator Information
About the Artist:
Vitaliy Romanenko was born in Russia. He received his M.A. in Design at the St. Petersburg University of Art and Design. After graduation he was invited to join the faculty at the University where he taught composition and graphic art for eight years. During this period Vitaliy worked on many design and art projects. From 1991 to 1994 he and his wife Nataliya Piskunovo designed and illustrated eight colorful books for children. Since immigrating to the United States with his family, Vitaliy has worked as a computer artist on graphic projects. This is his first book for children, illustrated in the United States.
Editor's Review
REVIEW:
L'Chaim Publication, New York, March 28, 1997
Boxes, baskets, bottles and coins comes in different shapes and sizes…but what is the very best use for each of the objects? Mitzvot, of course! The Very Best Book selects familiar items that a child sees every day and then shows how these same objects can be used Jewishly. Bright, vibrant full-color illustrations by a brilliant new artist, bring each item and every page to life. Written by the beloved children's author, Dina Rosenfeld and published by Hachai Publishing.
REVIEW:
Publishers Weekly, February 24, 1997
In this peppy picture book, children learn to see the potential for mitzvos, which are commandments or good deeds, in everyday situations. Rosenfeld and Romanenko work smoothly in tandem to present both common and spiritual uses for such items as boxes, coins and bottles. Thought the passages of rhyming text tend toward the trite("Oil for salad,! Oil for cars,! And oil to rub on me,! but .. .! The oil in my menorah,! Is the best oil there could be!") and the literal illustrations are excessively chipper, the book successfully conveys an excitement about applying religion to one's life. While the commandments-and frequently the mode of dress-are specific to the Jewish faith, children of any denomination can recognize the universal images of celebrating with friends, praying with family, helping elders or giving money to the poor. A brief glossary explains some of the book's vocabulary, but unfortunately it omits the term "Tzedakah" and the definition of "washing cup," which may not be obvious to readers.
REVIEW:
Tribune-Review, Pittsburgh, PA March 16, 1997
The Very Best Book abounds with colorful illustrations of happy, busy children. Whether catching fish or swinging on a swing, filling a menorah with oil or washing their hands with their washing cups, all of the children are obviously having a good time. The children dressed in costume and swinging noise makers as they celebrate Purim may be the most joyous children of all …. With the 1997 publication of The Very Best Book, Rosenfeld has helped to ensure that today's Jewish teachers and parents have fun and educational books to use with their littlest children.