Overview
You be the illustrator…
Imagine a children's book with bright colorful artwork, personalized and enhanced by your child's own drawings!  Hachai Publishing has just released Thank You for Everything, the very first "I-Can-Draw Keepsake Book" that leaves room for each child's creativity to shine.
"Thank You, Hashem, for my family… They're as wonderful as can be!"
Within a colorful frame, children have a chance to draw their own family, their own favorite foods, the house they live in, and so much more.  It's a great way to increase Hakaras Hatov, the quality of gratitude, and a special activity for parents and children to share.
What a priceless opportunity for 4-7 year olds to help create a real book that can be read and enjoyed over and over again!  With parental supervision and colorful markers, Thank You for Everything will become every child's most treasured book.
Thank You For Everything
Written by Pia Shlomo and illustrated by Patti Argoff
ISBN: 978-1-929628-63-6 / LCCN: 2011912110
Hardcover/ Ages 3-6 / List Price $11.95
Publication Date: December 2011
Author Information
About the Author:
Pia Shlomo earned her bachelor's degree in communications from BU and is a certified children's yoga instructor. She enjoys teaching her own Torah/yoga curriculum in local schools and private workshops. The author lives in Long Island, NY with her husband and three children. Thank You for Everything is her first picture book for Hachai Publishing.
Illustrator Information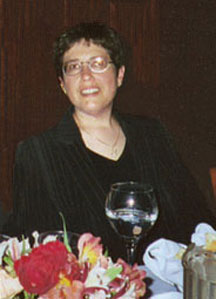 About the Artist:
Patti Argoff received a BFA from The School of Visual Arts in 1981, but actually was drawing long before that- she was drawing before she could talk. At least that's what her mother claims. Patti works in traditional watercolor on paper. Her paintings of animals, subjects in historical costume, kids and family situations have a lively animated quality, while paying close attention to detail and often with a wink of humor.
When she's not drawing and painting, Patti enjoys working in stained glass and is involved in fostering and re-homing stray or abandoned Chihuahuas. She also teaches a class in painting in watercolors for adults through a local high school's continuing education program.
Patti has illustrated numerous books, the most recent being Miller the Green Caterpillar (2004 River Road Press), Happy Birthday To Me (2006 Hachai Publishing) and What Else Do I Say? (2007 Hachai Publishing).