Overview
Light the Menorah  highlights Chanukah activities and invites children to perform the motions along with the text.  With arms held high, their fingers become Chanukah flames.  They hop like potato latkes, sizzling in an oily frying pan, and spin around like a colorful dreidel – What fun!
Light the Menorah
Written by Tova Gitty Broide / illustrated by Patti Agroff
ISBN: 978-1-945560-12-5
Board Book / Large size 8 x 8 / Ages 0-3 / List Price $7.95
Publication Date; October 2018
Author Information
Coming soon.
Illustrator Information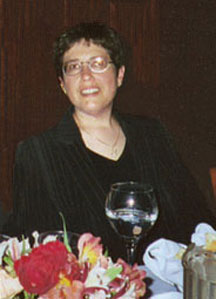 About the Artist:
Patti Argoff received a BFA from The School of Visual Arts in 1981, but actually was drawing long before that- she was drawing before she could talk. At least that's what her mother claims. Patti works in traditional watercolor on paper. Her paintings of animals, subjects in historical costume, kids and family situations have a lively animated quality, while paying close attention to detail and often with a wink of humor.
When she's not drawing and painting, Patti enjoys working in stained glass and is involved in fostering and re-homing stray or abandoned Chihuahuas. She also teaches a class in painting in watercolors for adults through a local high school's continuing education program.
Patti has illustrated numerous books for Hachai Publishing including, All About Us, Chanukah Guess Who and Braid the Challah.