Overview
*AJL Notable Book for Younger Readers:
Did you ever watch children argue about where they want to sit, in the car, classroom, or at the table?  All are sure that one spot is the "best," so someone must settle for something less.  Around the Shabbos Table demonstrates that there is another way of looking at things.
The story starts one Friday night when Tova Leiba's brother is unhappy with his seat.  Tova Leiba agrees to change places with him, as she is confident that she can be happy there.  And, thanks to her positive attitude, she does discover a hidden benefit to her new position at the table.
This happens again and again when Tova Leiba's other siblings want to switch, too!  Find the advantage of each new seat as she makes her way… around the Shabbos table!
"Tov lev, simcha tomid"
To a good hearted person, life's a constant celebration.
What a valuable lesson to share with children!  Each place in which we find ourselves, even one that appears to be less desirable on the surface, might just have a hidden, but wonderful quality.  All we have to do, is open our eyes and find it!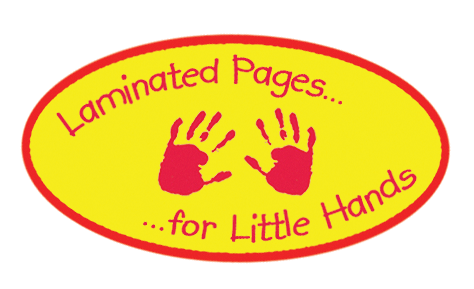 Around the Shabbos Table
Written by Seryl Berman, illustrated by Ari Binus
ISBN: 978-1-929628-44-5 / LCCN: 2008929416
Hardcover / Pages 40 / Ages 3-6 / List price $11.95
Published January 2009
Author Information
About the Author:
Seryl Berman attended the Yeshiva of Brooklyn through high school, and continued her education at Bais Yaakov Intensive Seminary in BoroPark.  For fifteen years, she served as principal of the Alternative Jewish Education program in Cherry Hill, NJ dedicated to teaching public school students about their Jewish heritage.
The author now lives in Lakewood, NJ, where her husband serves as rav of Congragation Bais Tefillah, and where she gives shiurim every Shabbos and parenting classes at a local center for new moms.  Reading for hours to her own children is what inspired the author to write a children's book of her own.
Naturally, her children, who range in age from five months to twenty years old, are always perfectly behaved at the Shabbos table!
Illustrator Information
About the Artist:
Ari Binus attended BostonUniversity, and earned his BFA in painting from the college of fine Arts.
He has illustrated for Babaganewz Magazing, the Jewish Advocate, and Pitspopany Press.  The illustrator's inspiration comes in part from exploring emotions and memories, which fuel his imagination as he works.
Around the Shabbos Table is Ari's first book for Hachai Publishing.